Diving into Coaching – Drasko Raicevic
[00:00:00] All right, so I'm super excited to have Rasco Raic with us today. He was with us last year in an actual interview. Today we're gonna do something different. We're gonna do some coaching of each other. We're both coaches, we're both super similar in the types of people we coach. And, um, This is just an experiment I wanted to try.
So in this episode, I will be coaching Draco and then there'll be another episode where he's coaching me and, um, I think it's gonna be fun. So Draco, thanks for being willing to just do this and hang out a little bit. Oh, you, you're so very welcome. And, and I was super happy when uh, you sent the invitation my way to, to do this cuz for people that don't know, so my, my whole podcast is bringing on entrepreneurs and then coaching them through their head trash on the show.
So it's, Only fitting that, that I would be willing to, to walk my own talk and do the exact same thing, cuz I know for [00:01:00] all the people that I bring on, it's like it takes a certain level of vulnerability and courage. So it would be very unfitting of me to say no to an invitation like this. I'm excited to, to dive into it and, and to go through the same experience on the opposite end.
[00:01:13] Intro to Drasko
Excellent. Excellent. It's so good. Okay, so a short recap, and you're gonna correct me if I'm wrong, but you had originally had a weight loss center, a gym that over time morphed into because you did all your own kind of SEO and funnels and all of that. You learned how to do all of it. You ended up doing that for entrepreneurs.
In developing that skillset, what you found out you really liked doing was coaching them more than fixing their funnels or all of that sort of stuff. Right. So, um, why don't you give me kind of the best and worst of being a coach and then let's dive into kind of the topic you wanna talk through. Yeah. So I think, uh, actually your question, I think we'll probably dive into what I wanted to, to [00:02:00] bring up, right?
Because it was like, okay, what, what's the best and the worst of Yeah, like coaching, right? So I think. It's the first thing that comes to mind, and it was like, I think the thing that I wanted to bring up with you today is one of the ways that I got good at coaching and continue to like sharpen my saw is I, I'm very diligent about using my own tools on myself, right?
So the, the way that. I got good at, let's just say, working with the entrepreneurs that I work with now. Like I use what would traditionally be thought of as like therapeutic, uh, counseling or psychology type modalities in my work. And it's like, okay, well I'm not a therapist. Like, how could I possibly use these?
Application
How could I get good at them? So I, I do, you know, if anybody's watching some video, a lot of my own reading, so I, I studied these people, but more importantly, it's not about just. Theory, like I, I want to be able to apply it and I've had others apply it to me. I'm like, oh, this worked really well [00:03:00] to like, get me through X, Y, Z I wanna get good at it.
So I, I go through, and my minimum standard for these things is to do like a hundred reps of a particular modality, right? So like, let's just say if I learn a new way to bust beliefs, I would do a hundred. Uh, instances and record these of how I do it. Or like, I use parts work, like if, anyways, familiar with Turtle Family Systems.
I, I use a lot of that in my own coaching. So I would go through like a hundred reviews of doing it to myself, right? So that's obviously work really great to not just build up my skillset, but to allow me to work through a lot of things. So that's been, you know, one good thing is like I, I have the reps to help my clients.
And you ask like, okay, well what's the bad part about that? I, I think it's inevitable you're gonna get to this point where, as I always say, it's like hard to see the building when you're standing on the balcony. Mm-hmm. Right? Mm-hmm. Like at some point you reach with certain things and it's not with everything, but like you, you reach your point.
Outside Support
Like you just need that [00:04:00] outside support. And in default as well, I know I should know how to do this. I should be able to work through it myself. Why can't I do it? Right? And you get into, it's like it's own negative loop. So, I don't know if that answers your question, but that's kind of what's present and And I figured that that's what I would bring in today.
Okay, let me rephrase and then you tell me where I'm wrong. First of all, I wanna say anyone who does a hundred reps of anything that feels like your background in weight loss in the gym and keeping track and wow, I'm impressed and you have now sparked my thinking. Like, okay, doing it 5, 6, 7 times is not.
So good on you for that. But what I hear you saying is, um, Uh, perhaps you're saying you feel like you have maybe reached a ceiling in your own growth and development, and you're wondering how to lead people in places that are beyond where you have gone. Is that what you're saying? So I would say yes and no.
I, I wouldn't say I've reached a [00:05:00] ceiling in that like I, I. Have coaches as well, right? Like, so like I, I, I do reach for support and certain things, let's just say we're cordes near the beginning of the year. So I made like a huge investment in really upping my business skillset to take my business on nights level.
Asking for Support
So I'm like, let's just say invested in getting supported in that area. Um, and I guess what I'm more saying is, let's just say with my own inner work, I guess what's present for me right now is I, I, I've relied on myself so much. I've maybe not asked for enough help here because I'm kind of going on to the business end because I've been so successful at doing it myself, which I know is ironic because that's exactly why I work with the, the individuals who have all the support in business or have done it in business, but they can't put it together cuz the personal isn't there.
So it's kind of like I'm being my own best client here and asking for support, uh, in this [00:06:00] way as well. So yeah, that, that I think would be to, to rephrase it or just add the nuance to it. That nuance. It's not like a cap cap, it's just in this moment I feel like that's what's most present. Yeah, I think I hear what you're saying.
[00:06:16] Keeping up with Momentum
If you were to imagine, um, this particular problem being solved or better or bigger, how does that, you look different than this? You. Hmm. Um,
there's a sense of freedom with that. Um, there's a sense of, I think clarity would be the big one. So, okay. I guess I'll, I'll bring to the container like what it is that I'm struggling with. So the beginning of this year, like business-wise has been one of the, the better. Certainly the [00:07:00] better starts to the year, but like, just the momentum that's been generating this year has been really great.
And despite that, it, it, it's like that there's almost a part of me, there's a part that's excited and, and I've like committed to really making this the biggest year thus far. And then there's another part of me that really. Anchors into the old and is like pulling me back. Right? And so for me, I, I tend to, in like unregulated times, I tend to like underperform or like fawn, like that, that's generally my stress response.
And I'm just finding it interesting that like when I get into these states and I underperform, so I don't take enough action, I put like on, on the surface it looks like procrastination, but I, like, I can feel myself, I'm, there's something that I don't want to face. It's like I've gone through so much work in so many different areas around this that I'm.
Reflection
Don't [00:08:00] have the clarity on like what this is all about. It doesn't feel specifically like, it's like a fear of success, but it's somehow in and around, like related to that area. Um, so yeah, I'll, I'll just leave it at that and you let me know when. Yeah. People who do a lot of self-development work get really good at understanding the nuances, and what I hear you saying is your life looks super successful.
But you know, something is off. You know that in a place where you could or should be facing into the wind, you're turning your back and letting it sort of roll off your shoulder. It's not bad. It's not pushing you backwards, but you're like, what is this? What is this? And a part of you is stirring up trouble inside you.
Correct. Yeah, so I would say the parts that resonate with that reflection, definitely the, the stirring up trouble, definitely the, the lack of clarity of like, okay, well what, what [00:09:00] is this part that wants to, again, on the surface, I know it's self sabotaging, but I, I know there's some component of it that's keeping me safe from something.
I'm not really sure what that something is. Yeah. Do you have any hunches I. Bigness in magnificence is things that I've been exploring on my own that are coming up. So I think it's probably something to do with that. I don't think it's necessarily success as like maybe success from the point of. Bigness in the sense of like, okay, well, that I can't turn back like this has gone so deep and it's becoming so big, like this is now who I am.
Verbalizing
And as I verbalize that, like I feel. Like a stirring of like fear through like my chest, right? And it's kind of like dissipated now. But as I verbalized at the first, I was like, [00:10:00] oh, okay. There, there, there's something there. There's something there. When you think about bigness and I mean, there's two things about, you know, I can't turn back.
That sounds scary. That part of you that says, Ooh, if we get too big and I can't turn back, what is it afraid of at a granular level? That's a good question. Uh, and a good catch. So what would this part be afraid of?
[00:10:35] Identity Change
So identity change is the first thing that comes to mind. Um, there's a sense of loss like this when I tune into that part of like my chest and torso. It's like a combination of, it [00:11:00] feels like a soup of like fear and sadness and grief all at the same time. That's kind of intense. Yes. And does the, the more that I speak, I think the other part that's coming up now is like, All of the vices that I would normally go to, to self sooth.
So again, with the Fawn pattern, I've had a lot of like predictive patterns that I've overcome with time. It's like those would all be gone, like there wouldn't be any space for them. So it's like the, the fear is like I will lose the historical like vestige of how I've. Centrally numbed or self self-medicate, like who am I without those things?
What am I gonna do? Am I ever gonna be able to like pleasure or like self-soothe and self-pleasure from that way? Yeah. Like if, like say food was a big one. Like if I [00:12:00] move into this life and I express in the way I want to express, it's kind of. Overeating on, you know, chocolate doesn't belong there. So what, like what, what am I if I don't do that?
Yeah. Is it if I move into this next level, if I become this magnificent, I don't get to be human. I don't get to fail. I don't get to overeat on chocolate or I, I don't know what these other vices are. You know, numb out with alcohol or whatever they are. If I become this big, clearly the big grates don't do this.
Making the Choice
So I don't necessarily think it's the greats that don't do this. It, it's like the, the sense is like there's no room for [00:13:00] these things there. Like, these things don't belong because they don't belong there. because, so I guess the sense is it, it, it's like a. It's almost like a binary choice. Like either you keep, you know, these like vices or you give them up completely to succeed. Yeah. Do you think that's true or does that part think that's true? Yeah, logically I don't think it's true. Um, internally, Yeah, I would say that, that this part believes the path.
Like there's just no room for that. Like I, I'm getting the visual of like, like if I [00:14:00] wanted to be an athlete like that, there's certain compromises that, that just go with that. Like your sleep has to be on point, your training has to be on point, pulling it. You have to say no to, you know, social things, et cetera.
It's like, The two don't go together to be at that level and have these patterns. Yeah. When you think about this internal roadblock, Do you think the solution is working with the parts that wanna keep the vice vices? Is the solution working with the part who thinks there's no room for the vices and feels kind of all or none or black and white in my mind?
Or is there a third solution? What's your internal sense of the way forward? That's a good question. Um, okay. I don't have a clear answer, so let me just [00:15:00] tune in and see.
Tuning In
So I don't have my eyes closed right now, so it's just, I'm trying to like tune in. Um, and I can feel like as soon as I. And ask that question. There's like a part that covers, like, I, I, I describe this feeling as like, I, like I drop a d IQ points. It's like I, I just, I'm, I'm blank. Like I don't Yeah. Like I can't process.
Yeah. I mean, part of it is when you're being recorded, there is this sense of, I gotta figure it out now. And I'm gonna say, feel free to take your time, because I can always edit out long pauses. Okay. But also ask that, I'm gonna [00:16:00] call it like a smothering or blanket part. What does it need from you to feel safe?
So there's a sense of,
so to not like ostracize and cut off, like, I, I, I get the visual of like, it's afraid that I'm gonna go in there almost like a SWAT team and just like destroy Yeah. So it's like I, I think it's afraid of, I don't like these certain aspects, I don't like these parts, so I'm just gonna completely and utterly obliterate them.
Yeah. If you asked for permission to go in as a negotiator, not as [00:17:00] a SWAT team, to go in and learn. Not necessarily take action, would that part Believe you?
So it's interesting as I listen to you and I prompt to do this,
I actually feel this part ballooning out. Like I'm, I'm, I'm dissociating away. Like I know I'm here, but it's like I feel like I'm, I'm, I'm up here. I'm disassociating from this feeling and sentiment, like there's a lot of. Aspects of me that don't even wanna go here. So, yeah. Yeah. It, I, you're creating pressure, more pressure than it wants to sort of, um, engage with.
Leaving Things Behind
It's, [00:18:00] if it were a tiger, it'd be growling at you. Back up a little bit, buddy. Back up a little bit. So, back up a little bit. Give it some. Okay, and let's, let's play. What if, what if we ended, I'm not saying we have to end the conversation here, but if we ended the conversation here, what is your insight from just these few moments of asking these parts questions?
So insight would be, There's a very tender, conflicted,and scared part to all of this. Yeah. That it's not as simple as saying, okay, this is [00:19:00] this or this is that, and, and it is just like a simple reframe. Like there is a very. Scared part of me. Yeah. Yeah. That doesn't want to leave these things behind. Hmm.
If you promised your system not to make changes, could, could you reach out to that scared part and just ask it to help you understand more?
[00:19:42] Feelings
So it's like the, the first thing that I feel is before I can even go there, the
disassociation like, like a, like I feel like it's like a [00:20:00] hot air balloon. Like it's so. Massive that these parts are too high. It's like the first thing I would actually need is to like deflate and ground. Yeah. Yeah. Okay. Take a couple deep breaths and do what you know to do to ground you. Yeah.
So I'm just reaffirming to myself that at the end of the day, I'm here curiously and compassionately, that I'm in a container that is safe and that those same things are wanted for all of the parts and for me as well. Mm-hmm. And [00:21:00] I'm celebrating all of the parts for allowing themselves to be witnessed in this way as well.
Mm-hmm. And I'm honoring them for like, I can slowly feel like all of that and disassociation. Shrinking slowly but surely. Sure. Sometimes people can see internal parts or they're aware, this is my small part, or this is my part who does X, or sometimes they have names and personalities. You don't necessarily have to say this out loud, but I wonder if you could ask each of those parts.
Um, What do you notice right now just physically present in this room and see if we can get each of them kind of in the room in each of them [00:22:00] grounded.
Stepping Out
So the only visual I get is like all of the parts we worked or brought up initially are kind of like on this bench, on the ground, and in this top, most. Protective. Is kind of up in the air looking down and it's kind of saying, okay, like, yeah, I'll, I'll, I'll make my way down. I'll allow it. Yeah. Yeah. Just ask each part.
What are they literally noticing in the room? Like for example, I can see your sword, I can see your books, but if you go like visual, audio, tactile, Let each part say one thing that they're noticing. Okay. So obviously one part is, is hearing you. Mm-hmm. [00:23:00] Another part is feeling the chair underneath me. Uh, another part's feeling the feet that are touching floor right now.
Another parts feeling. Um, my hands. And then another part is actually hesitant to open my eyes. Cause I feel like if I open my eyes, I will snap that balloon out. Mm.
And my inclination, obviously I know I can open my eyes, but before I do, I wanna just make peace with opening my eyes. Yeah. And then just snapping abruptly out. And don't feel like you have to, it's entirely fine to do the entire conversation this way.
Whatever is best for those various spaces in you to [00:24:00] keep them feeling safe. So yeah, when I ask it, okay, do you, how do you feel about. Me opening my eyes, it's like, Nope, no, don't do that. Okay. Okay. That's fair. How, um, how big does the above you part feel? Is it more grounded or still it's a lot closer to the ground.
Stop or Continue
I feel like, you know, I'm back in the room. Good, good. Not a hundred percent there, but back in the. Yeah, so out of gratitude to each of these parts being willing to work, maybe you can ask them what they need from this moment, whether that's to stop or to continue or I, I don't know what each one of them needs.[00:25:00]
So when I ask that, I feel like those lower parts that we started with, the ones that were on the ground, they're kind of like, you know, tapping their hand being like, Hey, like look at the time, like, wh when is it our turn? Mm-hmm. And then the, this associated part, it's, it's.
It's kind of like the, the kid that knows it's time is up on this like ride. It's like, okay, I don't really wanna leave, but like I am aware that I have to give this up and go. Mm-hmm. The ones who are kind of tapping their hands, when is it our turn? Is it when is it our turn to speak? Or when is it our turn to coach?
When is it our turn to speak and be. Ah. Yeah, yeah, yeah. Ask your kind of dissociative balloon part. [00:26:00] Would that part allow you to speak to the parts that want to, to, or I guess a better way of saying it is, would it allow those other parts to speak so that you can listen? Yeah, it's okay with that. Okay.
[00:26:18] Disassociation
What do those parts want to say?
They're quite angry and frustrated at the disassociated part of like, Hey, uh, there's something here that we wanna solve. You're wasting all this time. Like, let's get the show on the road. Yeah. Some impatience. That's okay. I will speak to those parts and say that's okay. We have plenty of time. It's all good.
Something I'll say to each of your parts is that they're equally valued and valuable and they each have a voice. They each need to be heard, but not [00:27:00] at the expense of the other ones. So, Everybody has to have respect for the other part. So it's not okay when somebody shuts somebody down. It's not okay when somebody like silences someone else.
So tell your impatient part. We're good. We're all good.
Okay. It was. Reluctantly received that message. Yeah. Who else has something they wanna say?
So it's like, when you asked me that question, there was this part, almost like all these bickering parts kind of looked behind them and then stepped aside the side to reveal. It's [00:28:00] not distinct, but it's like a smaller light, very delicate
tender. Like a, like a shy child. Like there's something that that part wants to say. Yeah. How old is that? Part three is the first number I get. Oh, he's just little. Yeah. Ask him what he would like to say.
So he is asking, why do you keep covering me? Mm-hmm. Yeah.
Your Truest Self
Draco can your truest, wisest self. In internal family systems, they would call this the self, I like to call it your wise [00:29:00] self. Can he get down on one knee with this tiny little person so that he's eye to eye and say, I know sometimes they cover you, but I am fully present and I'm willing to listen and I'm here.
So, yeah, I, I can do that. Um, the little part of me is not trusting of,
I guess, my intentions mm-hmm. To make that last. It's kind of, it gets suspecting that I'm paying it. Lip service not being genuine. Yeah. Why, why does he, [00:30:00] uh, suspect that of you?
Because, Every time this part wants to come out and shine, it gets stuffed down. Yeah. By whatever it gets stuffed down with any possible thing. From food to scrolling, to porn, to video games, to YouTube, to like, whatever. I can throw its way. To just stuff it down. And I've done that for the majority of my life. So it doesn't really trust, yeah.
That I have its best interests at heart. That's fair. Is [00:31:00] he your magnificence?
[00:31:19] Pushing Back
What if rather than asking him to speak? And if I ask you to do something that doesn't feel genuine, you know, push back and make a, make a counter offer. But I sense in you that there are pieces of you right now that are. Maybe seeing this little vulnerable tender part for what it is and that you feel regret for the ways you've pushed it down and smothered it and not let it speak.
I wonder if you said to that little one, Hey, could you look in my eyes and could I [00:32:00] apologize for the way I've treated you, and I get why you don't trust me. And that's okay.
So it, it gets like, the little part of me
like starts to get angry. It's saying, It's like, it's basically scolding me to be like, look, here you are. You need a proxy. You need somebody else to like speak on your behalf with all the things. Like, why can't you just connect to me?
That's why I don't trust you. [00:33:00] Is he saying that about me? That I'm the proxy? Yeah. Um, what if you said some version of I'm learning and I don't do it perfectly all the same time. Mm-hmm. But that doesn't mean I don't love you. It just means I'm learning and getting better at it. And you don't have to trust.
Until I get better at it,
so it's in okay. Once they hear the same words from me to it.[00:34:00]
So I'm gonna speak directly. Yeah. To it. Yeah. And I'm gonna start by saying that it's actually awkward for me to speak to you, but I'm willing to do it because. I care about this relationship. I care about the integration of this relationship,
Drasko's Childhood
ultimately I really miss, oh, when I'm clearing something, I do cough. So that's what that's happening there. Makes sense to me. Um, what I do miss. Quite a bit when I look at flashbacks from my childhood is[00:35:00]
how unfiltered and bold and like unbridled
I've been in, not even thinking about owning my magnificence and bigness, but just being and embodying it. And I know that there's probably times when that was too much for my parents to handle, so it was probably stuffed down quite a lot more than you would've liked. And then I know I continued to stuff it down to just appease them and that it took me a long time to actually make peace with.
Prioritizing myself and that[00:36:00]
I'm doing this specifically to ensure that that connection is not only broken or never broken again, but it's actively celebrated and nurtured.
And actually as I do that, I can feel that light like growing bicker and deeper and like I, I, I can feel it in my extremities of like, it's going into my hands, it's going into my feet like it feels.
Not like I'm putting it on, but it just, it just feels like it's finding itself in like the crevices of my body. Again, like it's, [00:37:00] it's, it's finding ways to embody itself into me
and it feels very natural and good to do that. Yeah. Yeah.
Well done. That's risky on so many levels. So well done. Do you wanna ask if anybody else needs anything from you in this moment, or is this complete?
The Visual
So, yeah, when I asked that, I get this [00:38:00] visual of like, uh, almost like a, you know, 1930s, 1940s, like construction worker being like, okay, and who's gonna pay for like our wages as. I know it is like these other parts have been doing this labor and this work that now seems like, it's
like it's old and unnecessary and I guess they don't feel compensated or appreciated for the work that they've had to do to, I don't know, do do whatever it is that they. Yeah, so could you speak to each one of them and thank them for the work that they've done and say, oh no, you've been incredibly necessary.
Without you, I couldn't have gotten here, and I don't wanna get rid of you. I'm [00:39:00] wondering if you would like a little bit different job, if you would like to take what you used to do and morph it a little bit.
It was funny as, as soon as I try to do that, I just get the visual of him like spitting on the ground and being like, yeah, I don't need your lip service. Like, I need payment. Ask him what payment means.
[00:39:46] What does Payment Mean?
It's saying energy and emotion like it. It doesn't need me to say things. It needs me to pay in kind with like emotional [00:40:00] appreciation and gratitude. Like that part wants you to feel gratitude. Yeah. Mm-hmm. Is that something you could practice allowing yourself to do right now?
Yeah, I definitely can.
So yeah, the f it's like the first thing that comes up is. Just curiosity. Like, okay, well what, like what does he want to be thanked for? Like what was his actual like role? And he's saying like he spent so much time building up all the scaffolding around that tender magnificence part. Cause they kept trying to like pop up and then they would just keep having to rebuild all the [00:41:00] scaffolding to stuff it down.
And it's like a lot of redoing and rejigging. And again, like, it's like so much energy, like keeping a beach ball down underwater.
So I'm acknowledging it like, yeah, that's. A lot of years spent on this hamster wheel of just stuffing that down. And even though in this moment it feels like it was unnecessary work, like it was just work for the sake of work, at the end of the day, if I had known better, I would've requested better.
Mm-hmm. And it was important in those times to [00:42:00] move. Me through whatever it is that I was going through. It was the best that I could do with the tools that I had at the time. Yeah. And that realization was the best payment I could possibly provide to that part. Are you saying that to me or are you saying that to them? It was the best compensation that could provide to you. So speaking to the part?
Being Genuine
Does it feel your genuineness?
Yeah. It's kind of gimme the wink and the handshake of like, okay, yeah, you're, you're not so bad yourself. And it's, but it's hat back on. It's like, okay, I'm gonna be on my way. Yeah. [00:43:00] Does anybody else need anything or are we complete?
No, that feels complete. Hmm.
And the part that wants you to keep your eyes closed. How does he feel about you kind of reengaging with this world? Uh, no, he is not present here anymore. He's totally fine with it. Okay. All right. Well, if that feels complete, then a deep breath and thank you for your courage.
Yeah, [00:44:00] I'm back. Yeah. Was that, uh, unexpected?
I mean, I wouldn't say it's unexpected from, uh, an experience perspective of like, yeah. Had many experiences like this, both myself and facilitated by others. Um, it was unexpected in terms of how I thought my magnificence would be. Like by definition, I expected it to be big, big, but it was actually extremely small and tender and can constantly beat down, which after the fact makes sense.
But yeah, it's not how I would've expected that piece. Yeah, yeah. Do you have any inkling or anticipation of how your life might be different moving forward?[00:45:00]
I, I'm not sure. I, I don't know if I could bring it to like a day-to-day thing. I, because I, I think it, it is just gonna take some more iterations to like, interact with that part. Yeah. Um, it's almost like we've been reintroduced and now it's like, okay, we, we, we gotta get, we gotta get each to actually know each other.
Trust
Yeah, you have to get him to trust you before you'll see, you know, your true magnificent shine. Yeah. Yeah. Yeah. That feels right. Yeah. Oh my gosh, Draco, I'm so excited to just see how this plays out over time and, uh, yeah, thanks so much just for being willing to go here with me. Well, thank you for facilitating it all so beautifully, and, uh, allowing me to go there.
Excellent. [00:46:00] Okay, well, we'll, I'll cut that off after our thank yous and like I. I don't know that I have any questions because in my mind I, I was not expecting to go there. Okay. Fair enough. Yeah. In my mind that is like, I mean, I do a ton of ifs or have done a to ton of IFS therapy. That would be one of my favorite modalities for sure.
Um, I just in the, in, in the coaching vernacular. I mean, I definitely would call, I don't know, I, I, you're like breaking my head open into, you know, maybe I'm trying to compartmentalize myself in a way that's not the best, maybe I should allow myself to do. You know, this hybrid thing of coaching and therapy [00:47:00] more.
[00:47:01] Therapy and Coaching
Oh. So like, I guess, like you were saying, you stay away from including this in your coaching work cuz it's technically a therapeutic. Yeah. Okay. Um, speaking from a experience, it's, it's a complete opposite for me. Um, I, I, I'm all for. It's kind of like, you actually have more credentials than me to do this work with people.
Right. So it's like, why would you not do it? Yeah. It's interesting. I mean, in the therapy world, therapists hate coaches. Just hate them because they're all like, you know, you're doing all this and you're not qualified and blah, blah, and all this stuff. And I try and keep them very separate. This is this and this is that, and whatever.
But I, I think that this experience, Can show me like, there's a lot of joy when I help someone navigate through something like that. You know, [00:48:00] for me, that piece of me feels like, ah, that was valuable for him. So then I feel valuable, you know? Yeah, a hundred percent. And I mean, again, I'll just give you my perspective, uh, on it.
It's like, so like I had no. Like I had no business being in fitness. Like I went to a business school, got a business degree, and then the only other thing I did was, look, I did it, I did martial arts. So it's like, how do you go from there to like personal training and nutrition? It's like what allowed me to be successful in that is like when I.
Needs Differ
Like coaching people, like exercise. I was doing cardio kickboxing class, so I knew how to like run that. But then people started coming to me for weight loss and I was like, okay, this like, it is kind of dangerous to have somebody [00:49:00] this overweight do this type of work. I was like, I can't do that. It's like, well, what else would I do?
So like that led me into personal training. I was like, okay, we'll do squats. Squats are good for people. Cool. Hey guys, like do a squad. He's like, well, my knees hurt. I'm like, okay, well that's interesting. Why do your knees hurt? So then that led me down the road of like, uh, rehab and physiotherapy and anatomy and like learning proper biomechanics.
Like I had no. Business doing any of that. But it was the needs of the client that got me Yeah. To do that. And like that's what led me to, you know, the only reason I got my personal training certification was at one point early on I was like, oh, maybe I could work on a cruise ship, but they need like a certification.
So that's the only reason I got it. But it's like nobody ever asked me, like, and then I got certified nutrition cause I just wanna learn more in nutrition. Sure. And ended up being a certification. But long story short, just to say it's like. Coming from the outside in, it's like, I [00:50:00] don't, I never bought into the dogma of like, this needs to be, this way's, like, I'm not a physiotherapist, so I can't like use this, you know, test of movements.
Not the Profession
Like, why, like if, if it helps me coach my client, who cares? Why not? Yeah. Right. And even now in this space, it's like, Because it works both ways. Like coaches also like, don't necessarily have a good experience of therapists. Yeah. Right? Yeah. But it's like the same with any profession. Like you have crappy contractors, you have crappy personal trainers, you have crappy nutrition.
It's like, its not the profession, it's, it's, it's the person doing it. And it's like, coaches always say, well, we focus on the future and like, moving you ahead and the therapists are gonna make you look in the past. Okay. But it's like, what if the things in the past are directly impacting? The stuff that you're doing now, and what if that business action you don't want to take is because of some trauma response that you know, okay, you weren't raped, but like your third grade teacher told you that you suck.
Like, yeah, who am I to say that that was or [00:51:00] was not traumatic enough for you to keep you? You know what I mean? So it's just like, yeah, I know you know all of this, but it's like. I don't see why you would, from my vantage point, say no to a modality that can actually help somebody make peace with it or get there faster.
Yeah, right. Like, yeah, you could iterate your way through a whole bunch of actions to like, Install a new sense of being, but like if I can just heal. Yeah. An integrated part of me that didn't wanna do that to begin with, like why not go with a faster way around it, you know? So for sure. I thought that's just my thought process.
Gaining Traction
I, I agree with you entirely, and I do use it. I just don't. Maybe use it quite as much. I mean, I love that you were familiar with the, the therapy model and you're so open and so connected to your parts that in a very short amount of time, you can get some real traction, you know? [00:52:00] Just felt like together.
That's just, like I said, reps, right? Like I, I can, I, I know for somebody who's never done it, it's like a totally different, uh, experience of like, okay, well I feel my shoulder cause I slept bad. So like, that's the only thing I feel and like yeah. You know, and, and you gotta get through that. But yeah. So yeah, I understand it.
It's a non-typical like maybe experience for people listening in or whatever, but yeah, I would say if, if, and and I, I'm like you, like I, I, This, like to me, this is such a. Not just quick and easy, but it's just so fulfilling to watch somebody make that connection and connect and integrate and, and be with those pieces.
So, yeah. YeahI'm all for it. A hundred percent. Ah, that's so great. Thanks so much for the time and the experience.
End Credits
Listen to the episode on Apple Podcasts, Spotify, Stitcher, and Google Podcasts, or wherever podcasts are found.
Full audio episode found here.
Transcripts of all episodes can be found here.
All Leave Better podcast episodes can be found here.
Music by Tom Sherlock.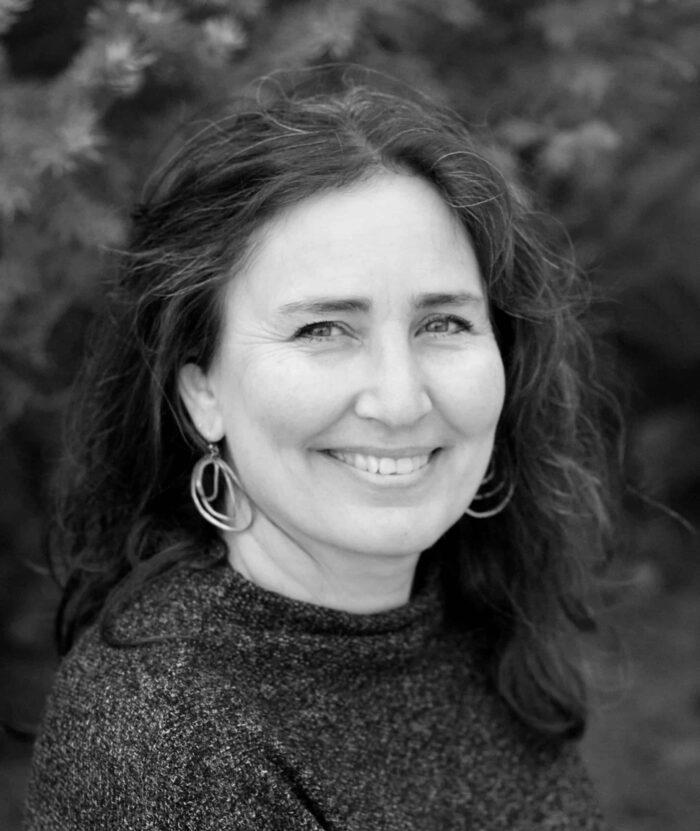 If you are curious to know more, please contact me!
As someone who has been a therapist for over a decade and has been coaching people for over three decades, I am uniquely qualified to address your concerns.